On This Page You Will Find Walton Primo H8 Frp Bypass Solution | Android 8.1 Oreo Without Any Box Only 36Mb File. Which Contains Walton Primo H8 FRP Bypass Reset File, Tool, Usb Driver And Frp Reset Manual Instruction. Using This File You Can Solve Walton Primo H8 FRP Problem, FRP Lock, Google Lock After Hard Reset. Here We Share Small FRP Reset File In a Zip Archive. Follow All Steps Carefully To Remove FRP/Google Lock..
How To Remove Walton Primo H8 Google / Frp Lock
Walton Primo H8 Frp & Google Lock Come After Hard Reset & Flash.
Now You Need To Remove Bypass Or Remove Frp From Walton Primo H8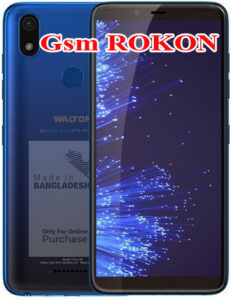 Walton Primo H8 FRP Bypass File With This 36MB Small File

Walton Primo H8 FRP Reset File Download


Walton Primo H8 How To Frp Reset Solution
[ How To Download File]
Box Secure Boot Solution ,Walton Primo H8 Frp Solution
Save Your Time, Save Your Data, This Is Safe Solution

Walton Primo H8 frp bypass,Walton Primo H8 frp reset file,Walton Primo H8 frp unlock Solution,Walton Primo H8 frp reset file,Walton Primo H8 google account bypass,Walton Primo H8 frp flash file,Walton Primo H8 da File,Walton Primo H8 frp lock without box,Walton Primo H8 frp unlock cm2 failed solution,
Any Help



GSM ROKON
Call: 01835923053/01863545494
Facebook: www.facebook.com/GSMRokon
Youtube: https://www.youtube.com/androidflashfirmware