Symphony I110 CM2 Boot File,Symphony I110 Da File,Symphony I110 Da File For CM2 100% Working, Symphony I110 Security Boot Not Accepted Fix File,Symphony I110 Boot Error, Symphony I110 Da Error, Symphony I110 Tested Boot File, Symphony I110 Tested Da File
How To Boot Symphony I110 In CM2
in This Post i was Shared Symphony I110  Da Boot File For Cm2.. By This File You Can Solve Symphony I110 Frp Reset, Pin Lock Reset, Password Reset, Pattern Reset, Privacy lock Remove, Read Pattern, Write Flash, Read Flash Etc.
Symphony I110 MT6737 Android 7.0 Boot File 100000% Tested 
Symphony I110 [DA_ERROR] : SECURITYBOOT_BOOT_NOT_ACCEPTED
Fixed
Symphony I110 Security Boot ERROR Fixed File
*** BEFORE (Boot Error) ***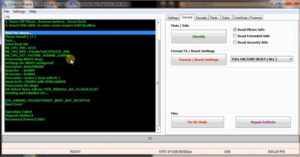 *** AFTER (Boot Done) Using Da Boot File ***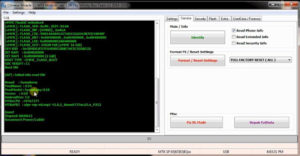 Symphony I110 MT6580 8.0.1 CM2 Boot File 100000% Tested
Error Info
Operation : Check / Read Info [ v1.58 ]
1. Power Off Phone , Remove battery , Insert back
2. Insert USB cable. In some cases require hold BootKey
Wait for phone…
Phone found! [ 7 ] Sync…
Inital Boot Ok!
BB_CPU_PID : 6580
BB_CPU_NME : [MediaTek] MT6737T
BB_CPU_EXT : 0xCA00 , 0x8A00 , 0x0000
Processing BROM stage
Settings for BROM configured!
SecCfgVal : 0x00000000
BromVer   : 0x00FF
BLVersion : 0x0001
PreLoader : Active [ Boot with PL ] BootLdrSS : NORMAL with PRELOADER
Processing DA stage
DA Select done, will use MTK_AllInOne_DA_v5.1624.16.07
Sending and initialize DA …
[DA_ERROR] : SECURITYBOOT_BOOT_NOT_ACCEPTED
Boot Error!
Boot File Download Link